Barkley Village in Bellingham, WA
Pak Mail
At Pak Mail, in Bellingham's Barkley Village, we specialize in giving you the absolutely best service for all your packing and shipping needs. Just ask our customers… we take pride in our work, and we strive to select the safest, most economical delivery option for your items. We specialize in packing and shipping items no one else can handle – large and bulky things like furniture and electronics, heavy equipment, tools, machinery, fragile sculpture and high-value artwork. Even cars and motorcycles!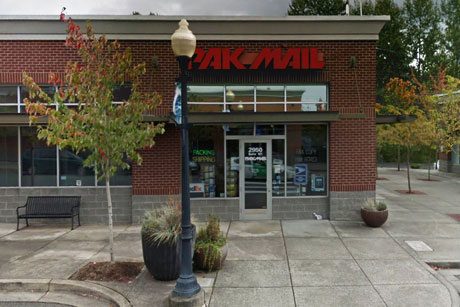 Specialty Shipping
Give us your big, oversized, heavy, or awkwardly shaped Items and we'll create custom packing, crating and shipping plans for delivering your packages to their destinations safely and on time. Ship furniture, artwork, antiques, freight, and more.
International Shipping
Pak Mail can ship to just about any corner of the world. Our partnerships with air, truck, and ocean carriers give each local Pak Mail store the flexibility to select the fastest, safest international shipping options available.
Mailboxes
Discover the convenience and added value of a Pak Mail business or personal mailbox. Some of the advantages of a Pak Mail mailbox include private, secure location, professional address for receiving business or personal mail, reasonable rates, and more.
Pak Mail is the most comprehensive packing and shipping business you will ever use. We help our customers do everything from mailing a letter to packing Nana's bone china to crating a drill rig for shipment overseas. We'd like to be your personal packing and shipping department.
When you ship with us, we compare rates from our preferred network of small package or freight carriers and provide you with a variety of delivery options. Need to ship an automobile to Arizona? Send electronic equipment to Saudi Arabia? Move your college student to UCLA? We can help you get everything there… without worry or hassles!